This week I am pleased to be the host of Blawg Review, the law blog carnival.  Blawg Review is hosted each week by a different law blogger who presents a selection of choice posts from law blogs across the blawgosphere. 
For first-time visitors to this site, I created The UCL Practitioner in 2003 to cover the California Unfair Competition Law (Cal. Bus. & Prof. Code sections 17200 et seq.), which is our UDAP statute or "little FTC Act."  I soon expanded the blog's scope to cover California class action law.
The UCL Practitioner is what might be called a "hard" law blog.  It covers new decisions of the California appellate courts and the Ninth Circuit, with an occasional segue into decisions of interest from other circuits or other states' high courts. I created a companion blog, The Appellate Practitioner, for posts on California appellate practice. The blog's "soft" side covers law blogging and the state of the legal blogosphere.
As a California native, and as an attorney who lives and works in San Francisco, I have always tried to recognize and promote my fellow California law bloggers.  The California blawgosphere will be the focus of Blawg Review #183. 
An Introduction to the California Blawgosphere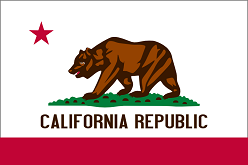 California is home to some great law bloggers.  Some of the earliest adopters — J. Craig Williams of May it Please the Court; Denise Howell of Bag and Baggage; and Professor Eugene Volokh of the The Volokh Conspiracy, to name just three — call California home.  While it is no longer feasible to catalog all of the California-based law blogs, I've listed many in my blogroll to the right, and Professor Eric Goldman of Santa Clara University School of Law has compiled a list of Bay Area law bloggers.  Mountain View-based Blawgsearch has a directory of 117 California-focused law blogs.  The ABA Journal also has a directory of California law blogs.
Here are some highlights from California-based law bloggers over the past week: 
I hope you've enjoyed this potpourri of posts from the best of the California blawgosphere.  If you know of other great posts from California law bloggers that could have been included here, please mention them in the comments.  And next Monday, be sure to visit the law professors at The Faculty Lounge, who will be hosting a special Election-Eve Blawg Review.
Blawg Review has information about next week's host, and instructions on how to get your blawg posts reviewed in upcoming issues.