As anticipated, the Supreme Court's early May oral argument calendar, announced on Wednesday, will be conducted remotely.  (None of the cases scheduled for argument appear to involve UCL or class action issues.)
For those interested in remote oral argument procedures, The Recorder had two relevant articles earlier this week: "How the California Supreme Court Transitioned to Remote Oral Argument in Less Than a Month" and "Arguing Cross-Country: Litigators Talk Shop About Preparing for Phone, Video Appearances."  Both articles have been brought out from behind the paywall. 
The latter article includes a roundup of thoughts from litigators on preparing for remote oral arguments.  (For more on that subject, see these blog posts.)  Attorney Jay Lefkowitz prepared for his argument in Abbott Laboratories, the first case argued under the Supreme Court's new remote argument rules, by participating in two mock argument sessions, one by phone and one by video conference.   He observed that "[s]ometimes you can't quite tell when you're about to be interrupted by a question. The transitions in the argument are a little more challenging than if you're in the room with someone." This would be worth practicing beforehand. 

On April 8, only one case was heard.  That session felt more focused to me than the proceedings on April 7, but that's probably because it was just a single case and fewer images appeared on the public video feed.  Here, we see the Supreme Court tableau, along with Justices Chin, Kruger and Groban participating remotely, and the two arguing attorneys (click images to enlarge):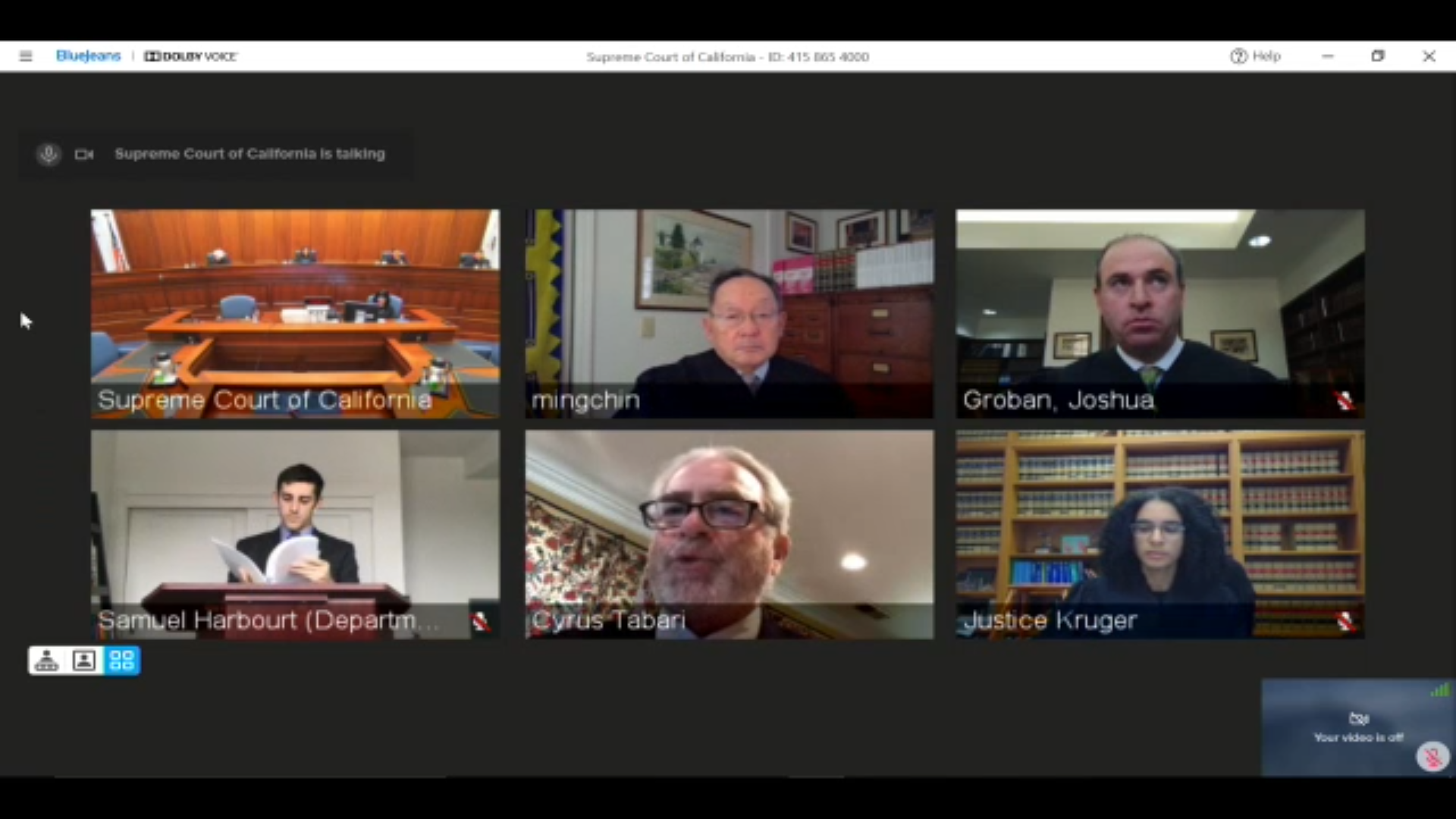 I liked Samuel Harbourt's setup with an actual lectern.  Here, Justice Corrigan posed a question while the Chief Justice listened: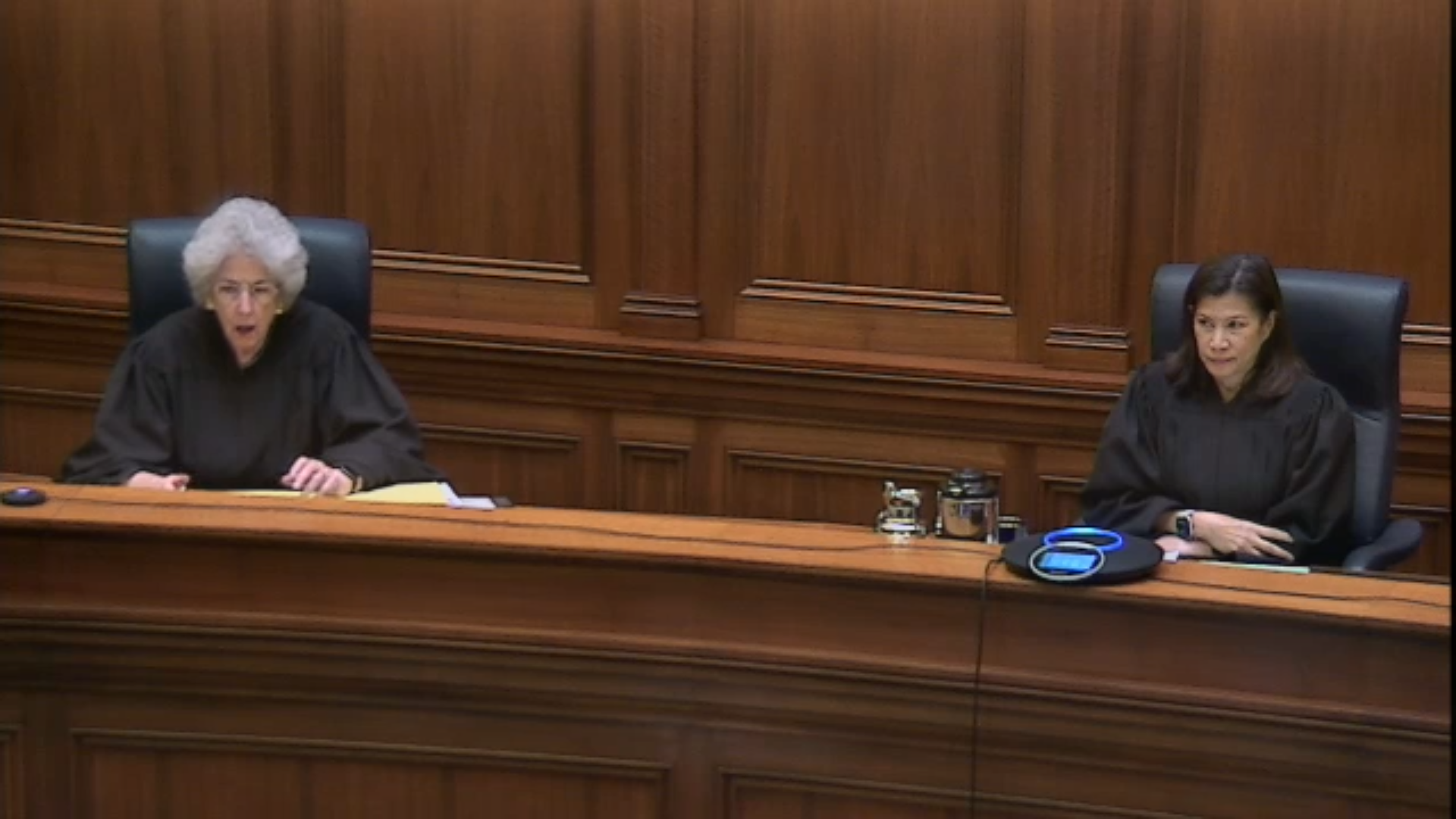 At the conclusion of the argument, the Chief Justice profusely thanked and led a round of applause for the Court's IT staff, whose efforts to prepare for the remote proceedings must have been Herculean.  She also thanked the Clerk, the Judicial Council, and the "mock attorneys" who helped the Court practice the remote setup before it went live.  According to The Recorder's article, the remote practice sessions took place on Friday, April 3.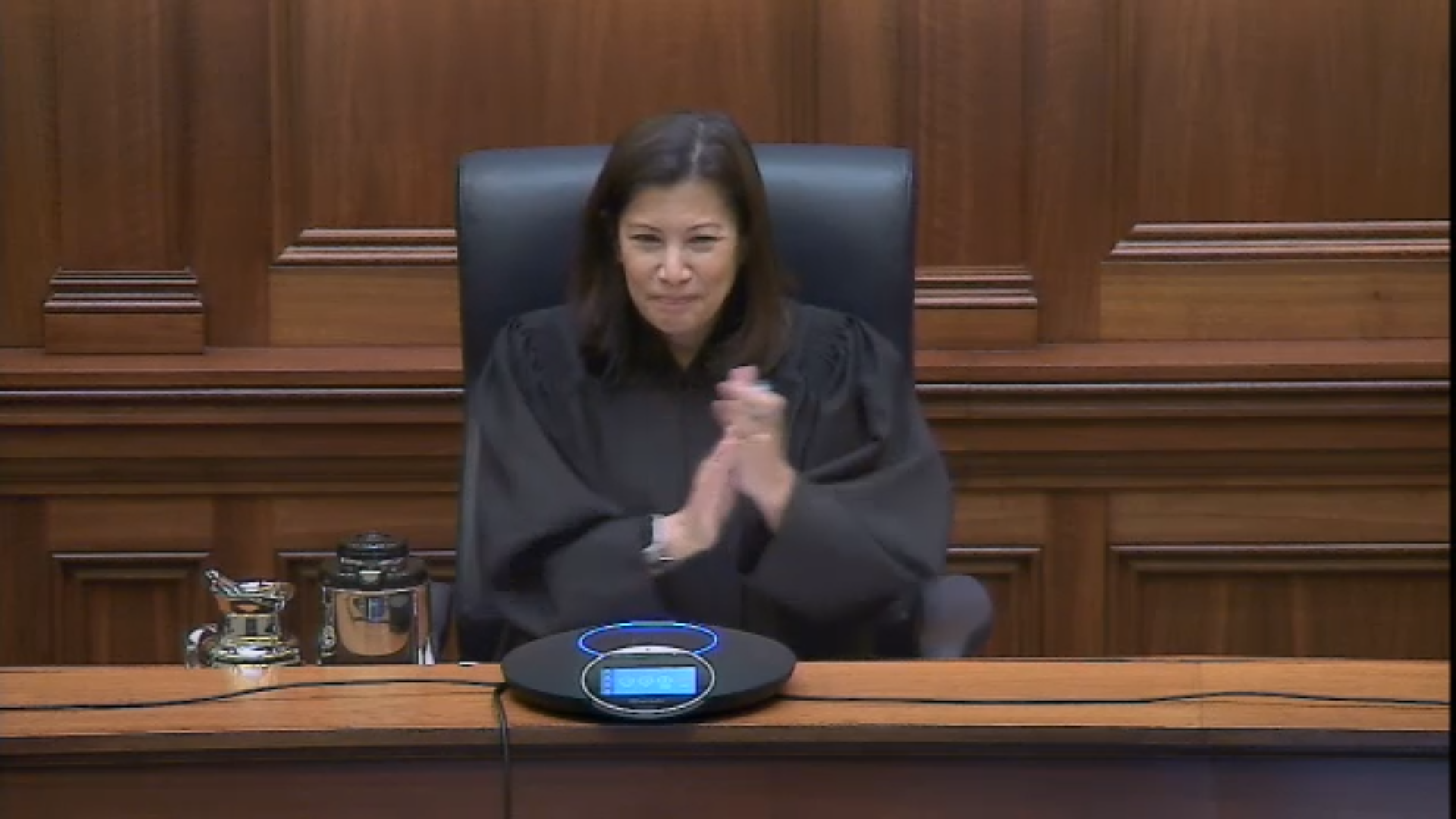 The thanks and applause were well deserved all around.